7 Mixed Container Ideas Using Proven Winners® Perennials

---
08/01/2019
Thrifty gardeners have been using perennials in containers for years - this is not a new concept. Perennials offer an expanded range of flowers and textures to liven up decorative containers. There is a lot of value in mixed perennial containers, which are often ideal for anyone who likes changing their containers seasonally. These perennials can be added to the landscape after they have finished blooming for additional years of enjoyment.
If you are starved for perennial recommendations or looking for new combination ideas, here are 7 mixed containers using Proven Winners® perennials for inspiration.
Combination #1 - Shameless
A simple yet classic combination, the right mix of Hostas and Heucheras can ensure a bright mix of color all season long with little work. Each of the varieties pictured has good sun tolerance but will thrive in morning sun or shady porch enclaves.
Varieties pictured: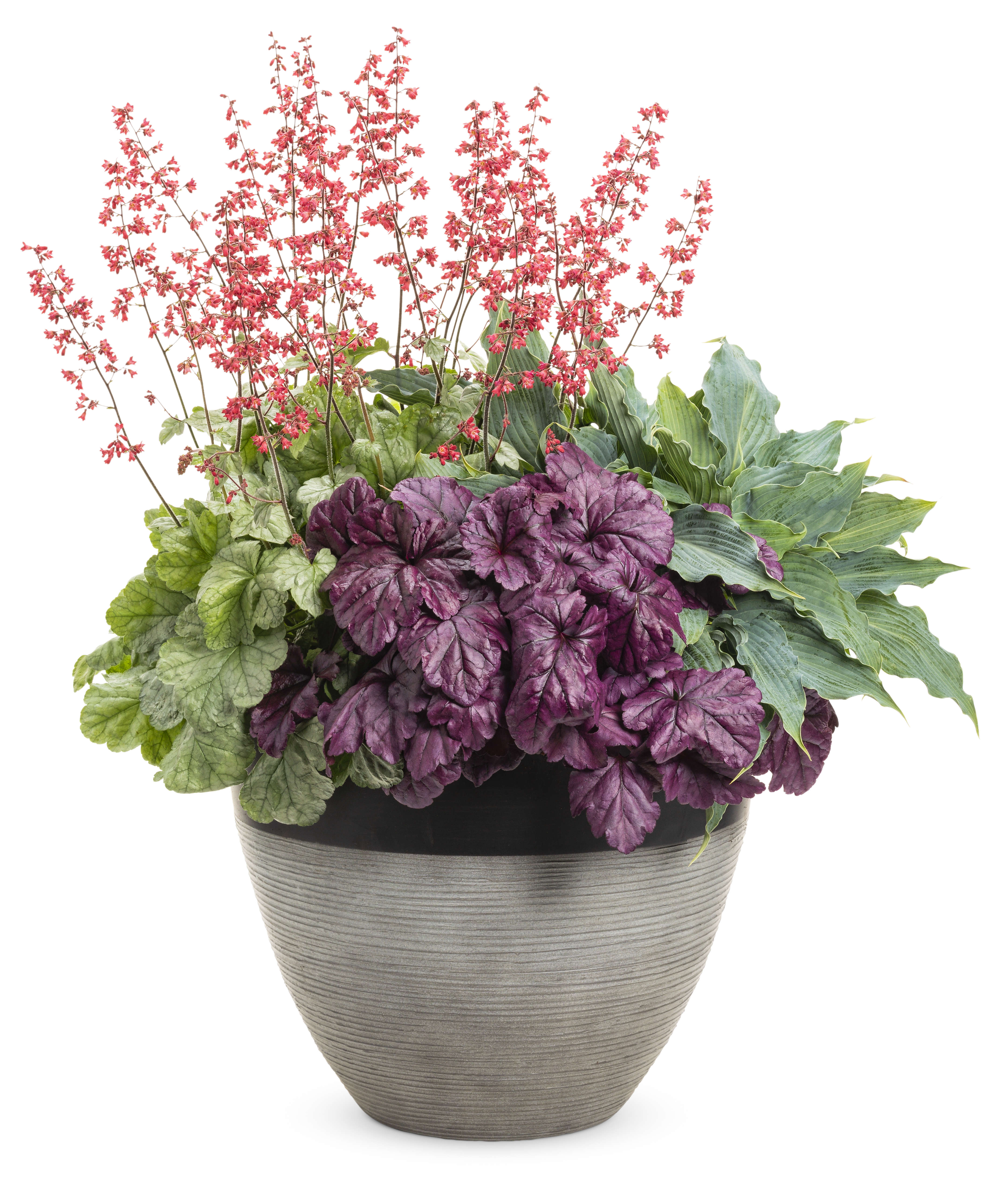 Combination #2 - Majestic Mahogany
Another combination of Hosta and Heuchera, this one showcasing the vivid yellow and reds each genus has to offer. This is an excellent combination for shady decks or patios in need of festive foliage.
Varieties pictured: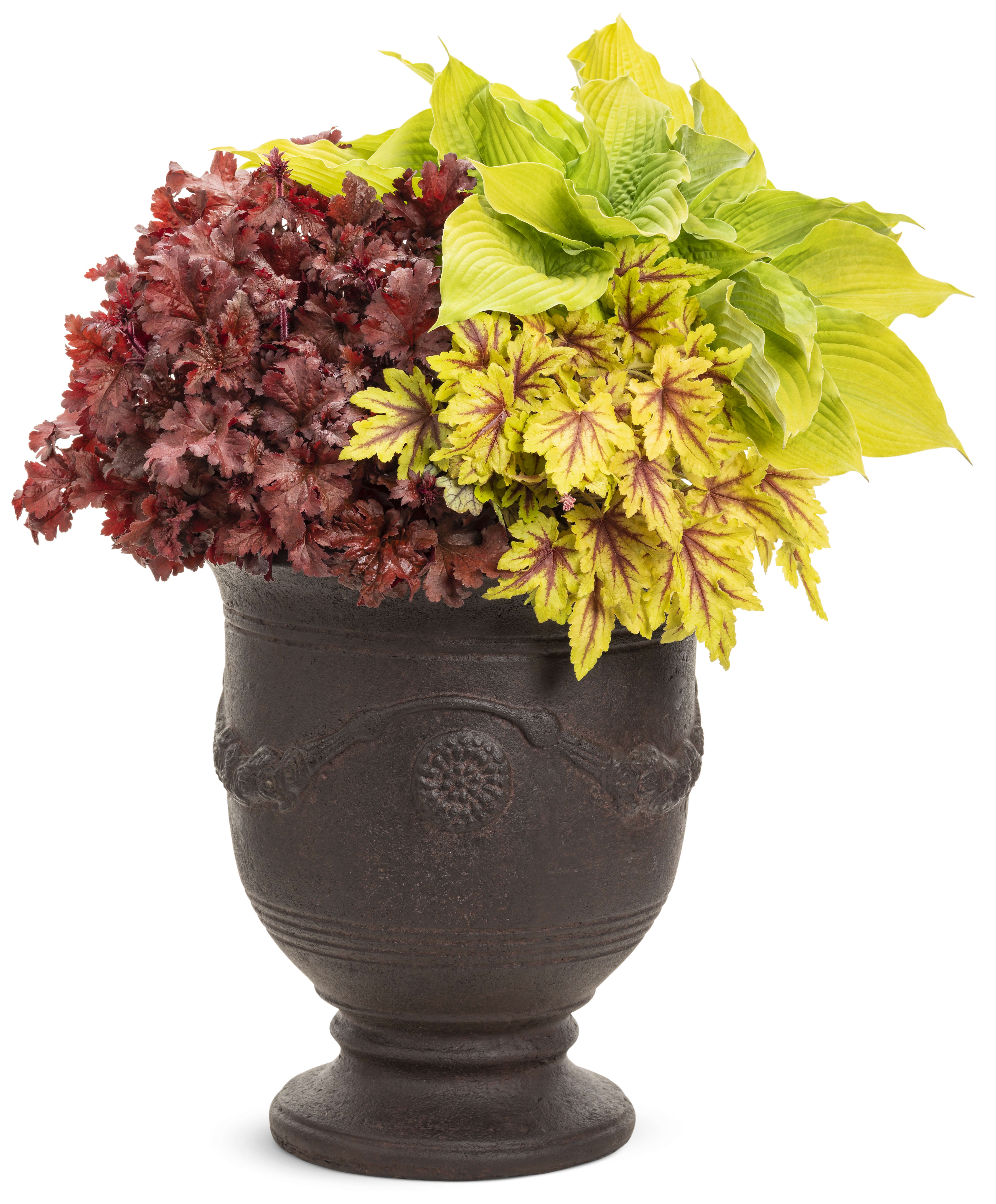 Combination #3 - Unbreakable Heart
This container features a mixture of three popular genera of perennials, Heuchera, Salvia, and Leucanthemum. Try this combo in a sunny spot. Deadheading is recommended to keep the blooms coming.
Varieties pictured: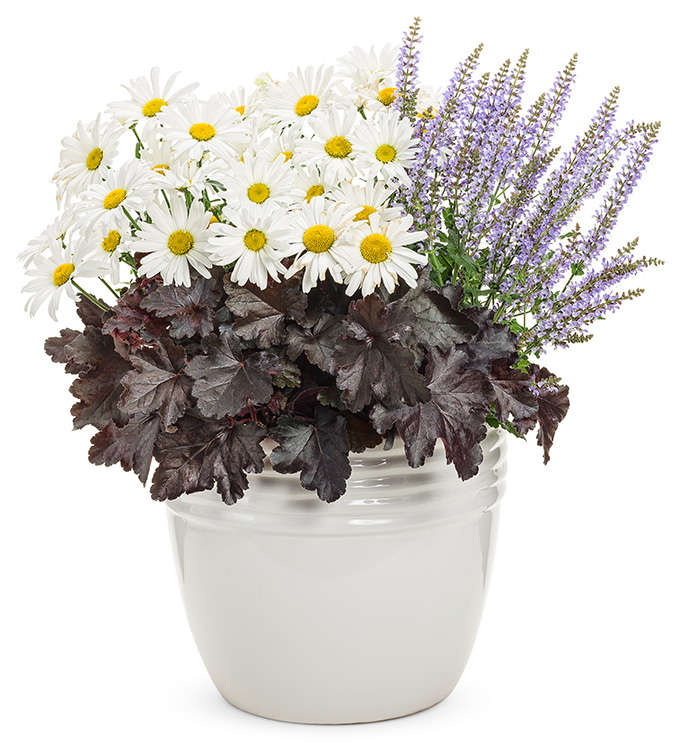 Combination #4 - Waterfall
Looking to try a few less traditional perennials? 'Stand By Me' is a non-vining Clematis that continues to throw up blooms all summer long, leaving behind wispy white seedheads; a perfect match to the Diamond Delight® Euphorbia. Finishing off the combination are the finely textured 'Chantilly Lace' Aruncus and light blue blooms of 'Crystal Blue' Salvia.
Varieties pictured: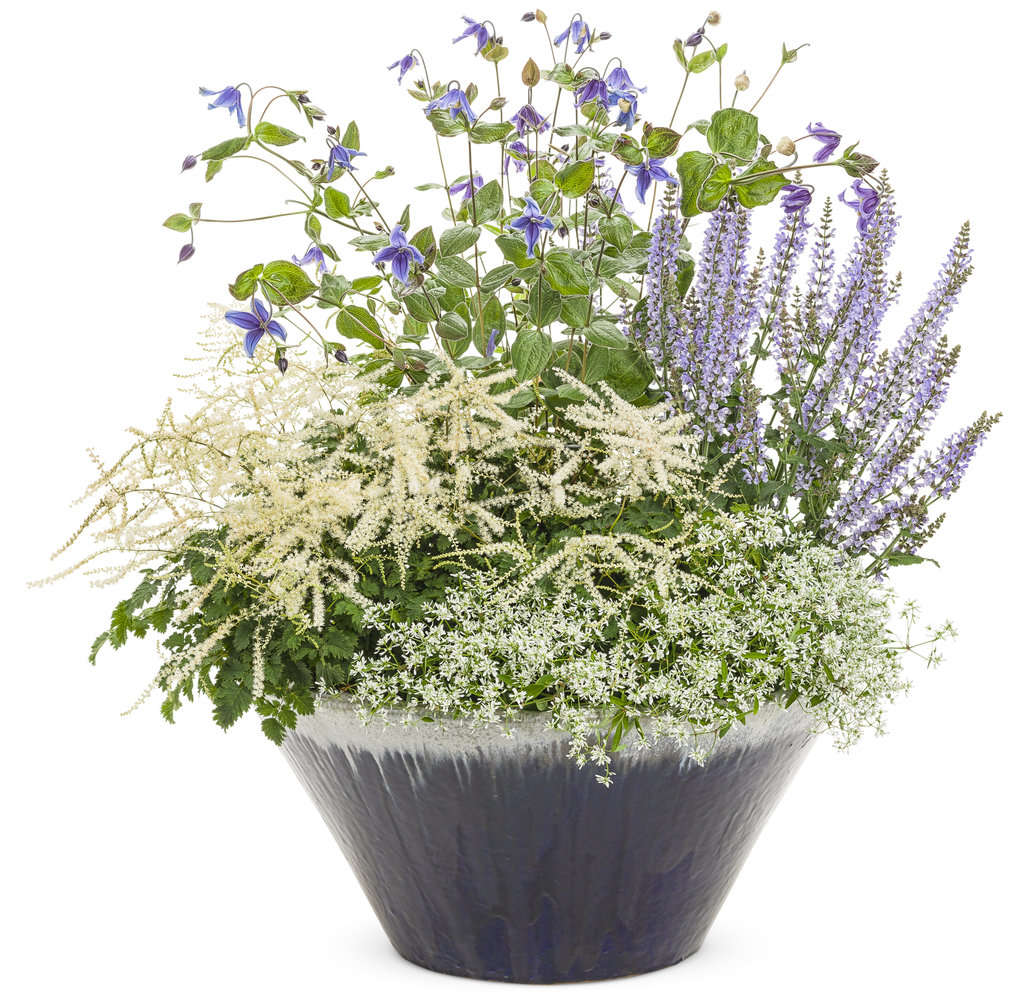 Combination #5 - Lavender & Catmint
Match a Lavender and a Catmint together for a mix of blue to enjoy all season long. A little deadheading will keep the blooms coming and release delightful aromas to your porch or patio. They're both very forgiving in a container as well and will keep performing without the attention needed of most annual combos.
Varieties pictured: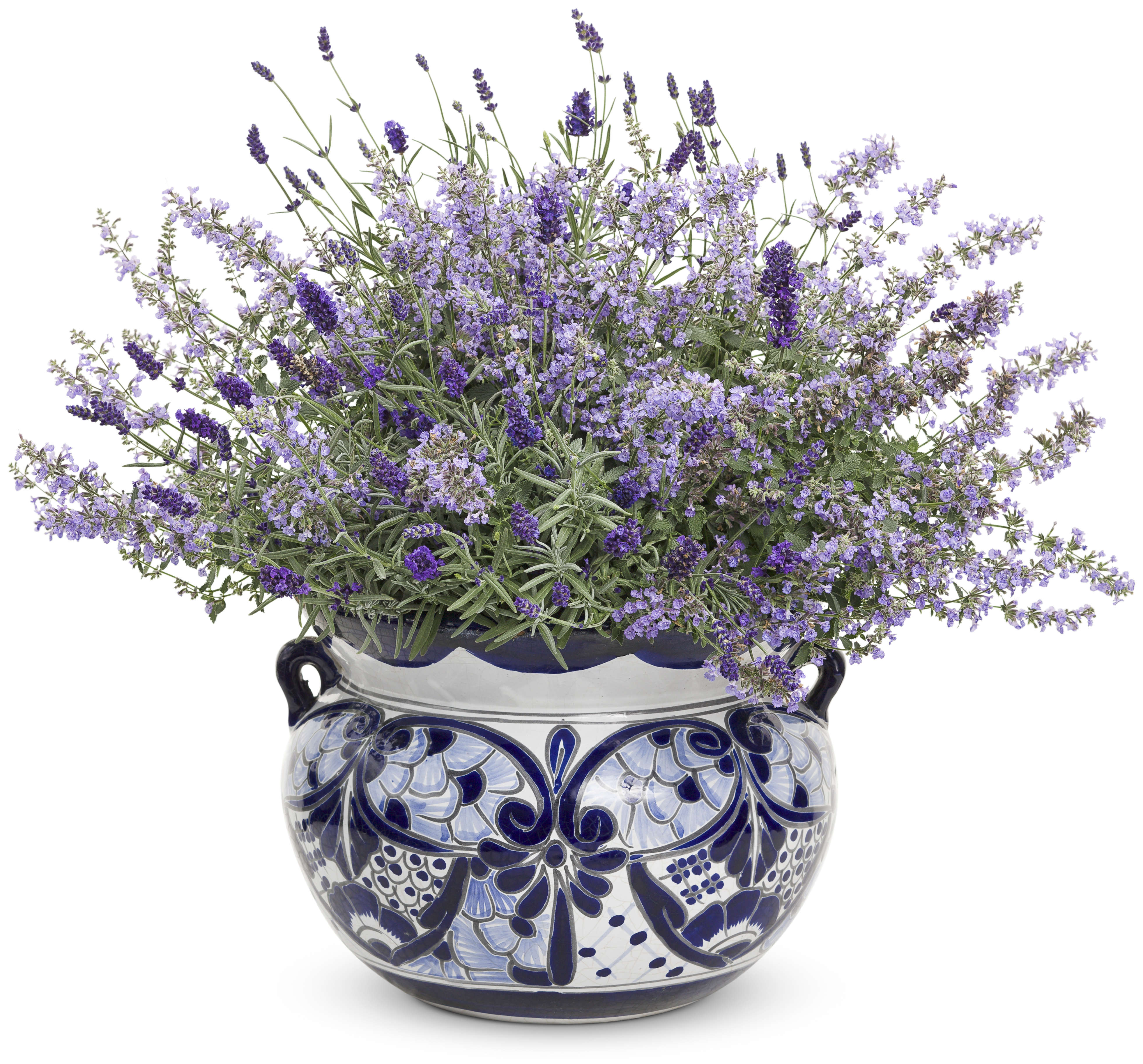 Combination #6 - Whip It
These spring blooming perennials pair up perfectly in a container for an elegant fountain of color. After blooming, rather than discarding a tired container, match these together in the landscape for a color combo that will delight for years to come.
Varieties pictured: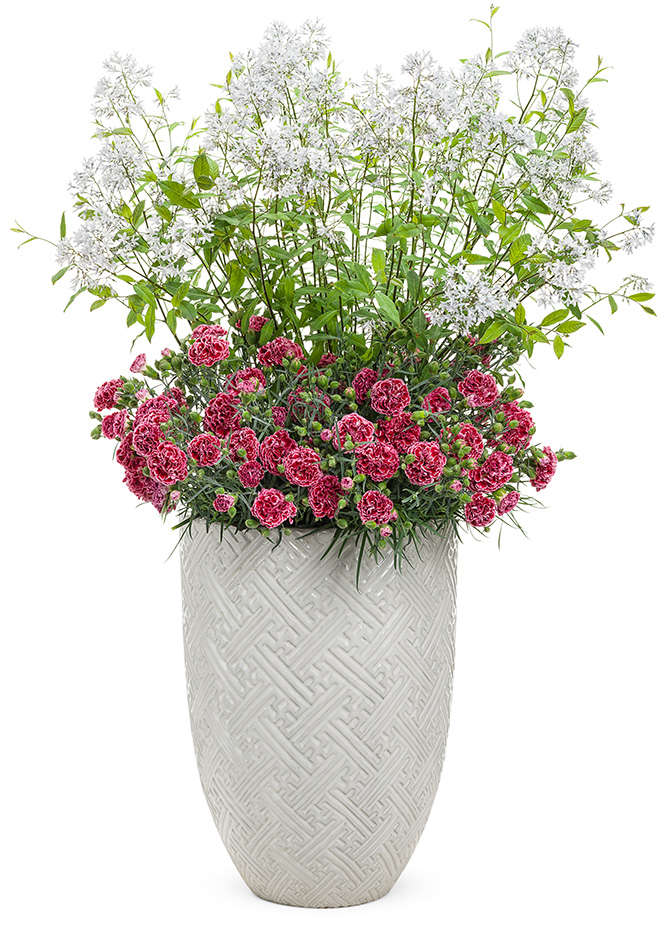 Combination #7 - Summer Sunburst
Why can't you mix genres? This combo is an excellent example of perennials and annuals working together in a mixed container. If you're looking to try different textures or flower types in your planter, adding a perennial like one of the PYROMANIA™ Kniphofia might be your answer. (Pictured here with Sunsatia® Blood Orange Nemesia, Superturnia® Honey Petunia, & Sweet Caroline Sweetheart Red)
Varieties pictured: