EZ Scapes™ Landscape Recipe Program Curated Perennial Recipes Providing Frost to Frost Garden Interest

---
08/15/2022
This new program from Proven Winners Perennials is looking to help IGCs and homeowners bridge the gap on the basics of landscape design. EZ Scapes™ take recipes of 3-4 perennials and pair them based on similar growing conditions and creating continuous seasonal interest.
Contact your preferred Walters Gardens Sales Representative if you are interested in the program. They can be reached directly or at sales@waltersgardens.com
---
Characteristics of an EZ Scape™
Multiple Seasons of Interest
Too many landscapes are front loaded or have their plants packed into a short flowering window, creating long stretches of garden blah. Whether it is Spring, Summer, or Fall, EZ Scapes™ have a plant that is going to be popping in the landscape. This could be from a spectacular flowering performance or the graceful elegance of an Ornamental Grass.
Successive Blooming
Perennials that bloom for the full year are rare (and those that do frequently require constant deadheading). EZ Scapes™ pair perennials that bloom successively so there is always something showing interest in your garden.
Complementing Foliage
Plants are more than just their flowers! One of the ways to turn a good landscape into a great landscape is complementing foliage textures and colors. EZ Scapes™ match fine and broad leaf textures, take into account blues, silvers, or yellow tones in the leaves, and pair them with the flowering performance of the plants.
Similar Growing Conditions
EZ Scapes™ recipes grow well together because they have similar garden requirements. Plants paired in an EZ Scape™ will all thrive in similar light, soil, fertility, and watering conditions.
---
Benefit to the Retailer
Create colorful, long lasting displays
Sell plants as a package
Focus on concepts as well as plants
Help customers make decisions on what perennials pair well together
Combos curated to your inventory
Picked by Collection/Series to allow flexibility building & maintaining displays
POP Support
Merchandise plants in color with those out of color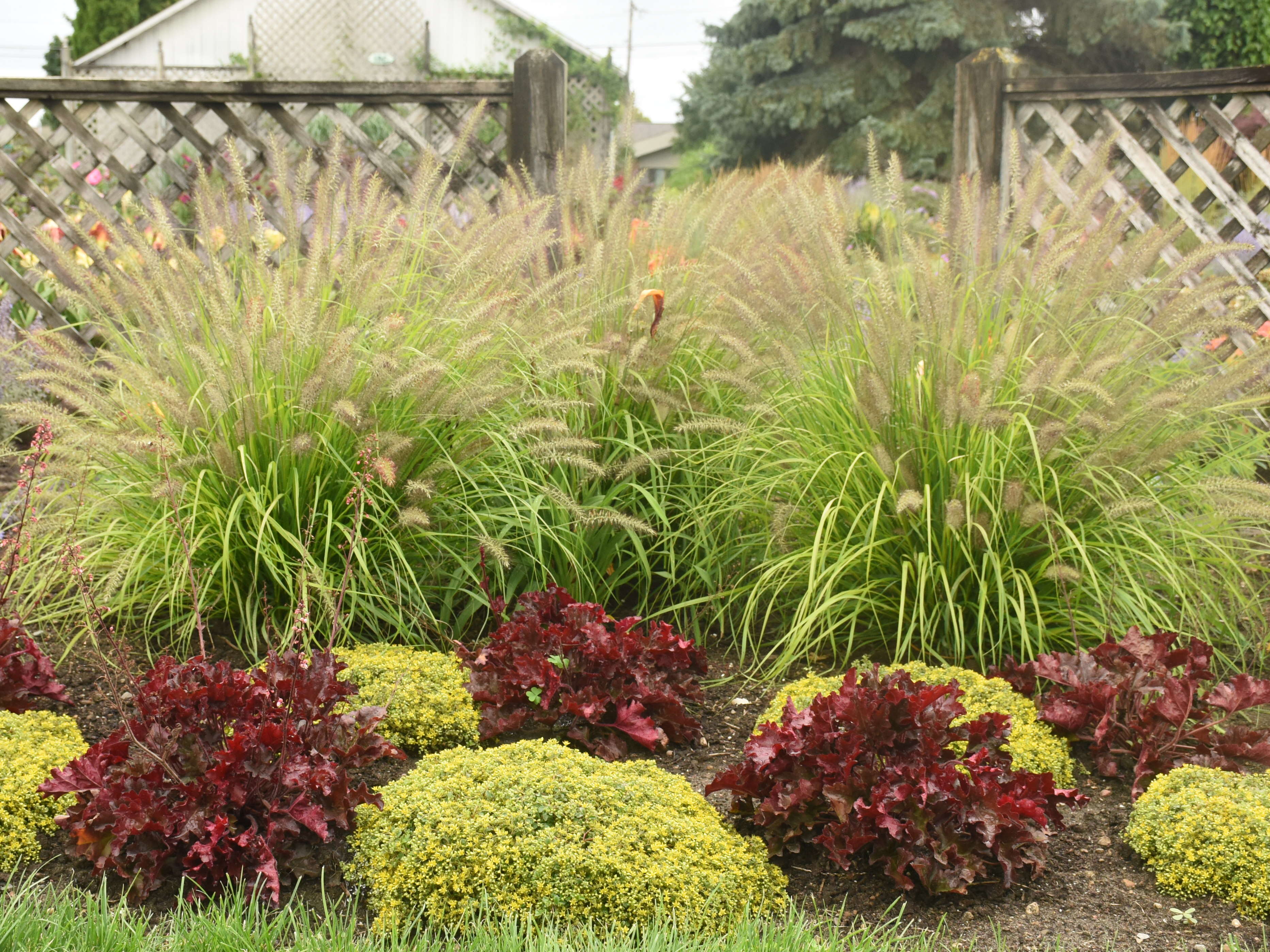 Benefit to the Homeowner
Plant combinations for season long color
Helps to simplify the question of what perennials go together
Take home handouts with planting plans and plant information
Website supported with additional planting plans and care tips
Combos picked by Series/Collection to allow flexibility chosing color
Confidence that the plants picked will grow well together
---
Marketing Support
Point of Purchase Materials
Let us help you with posters and banners designed to help explain EZ Scapes™ and offer helpful planting advice.
Handouts
Customized take home sheets with a planting plan, variety information, and care tips.
Browse this mobile-friendly website for EZ Scape™ recipes, care tips, photos of successful EZ Scapes™, and a tool to swap varieties and find your desired color combination.