Websites

---
08/30/2016
Missouri Botanical Garden Plant Finder
www.missouribotanicalgarden.org/plantfinder
An excellent resource for learning about all kinds of plants native and non-native to Missouri. Expansive database of reliable information.
Ultimate Guide to Tackling Garden Pests Naturally
https://sixbrotherspestcontrol.com/garden-pests-natural-guide/
Whether you're growing vegetables or perennials, keeping pests under control is a definite must! Use this guide to learn practices you can use to keep your plants healthy and pest free.

www.gardenguides.com
The Encyclopedia of Plants and Gardening. Provides general information about all kinds of plants and various methods of cultivation such as indoor or outdoor planting, soil and temperature requirements, pruning, and other important details.

Dave's Garden
Where gardeners share their triumphs and dilemmas about all things related to gardening. A tremendous website with a huge collection of information.
The USDA Natural Resources & Conservation Service Plant Database. The PLANTS Database provides standardized information about the vascular plants, mosses, liverworts, hornworts, and lichens of the U.S. and its territories.
Perennial Resource®
The ultimate source of information and inspiration about perennials. Over 2,200 varieties are listed, each with beautiful color photographs, a detailed description, growing tips, and list of companions. Also includes articles on the hottest new perennials, trends, resources and links, a Garden Center Locator, and much more. Sponsored by Walters Gardens, Inc.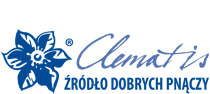 www.clematis.com.pl/en
An online encyclopedia of Clematis hosted by Clematis Container Nursery in Poland.

www.gardengatestore.com/plans
Free garden plans, articles, and projects ready for immediate download. Sponsored by the editors of Garden Gate magazine.

Garden Web
The Internet's Garden & Home Community, complete with blogs, forums, and other helpful online resources.

The leading source of horticultural information software for the Green Industry since 1991. Designed for use by landscapers, garden centers, wholesalers, educators, and researchers.


The Hosta Library
The Hosta Library is an extensive image database for hostas.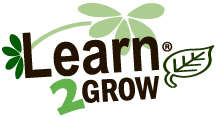 www.learn2grow.com
Expert advice for a bountiful and beautiful garden. Offers personalization options, an online garden journal, fun & easy projects, and regional content.